Spiral Pipe And Fittings Manufactured By Spiral Fittings, Inc
Spiral Pipe An Fittings Manufactured With Galvanized Metal For Maximum Strength
Spiral Fittings, Inc manufactures all of their spiral pipe and fittings from galvanized metal, giving you a stronger longer lasting product. Our spiral duct is made from the highest quality metals and machine crafted with precision. We manufacture spiral pipe and fittings for the HVAC industries and associated industries for spiral duct.
Round duct is easier to conceal and is more conducive to air flow throughout the home. Round duct is also perfect for open ceiling plans. Round duct gives more of a stylish appeal as opposed to traditional square ducts. Self-sealing spiral pipe also prevents leaks as joints only exist at the fittings. These joints also fit much tighter further minimizing any leaking. Not only does this reduce electric bills but also saves on filter changes. 
Round ducts also reduce pressure drop leaving the air handler and equalize pressure which also reduces energy cost.  The stabilization with spiral pipe also allows less noise breakout due to pressure changes. Many facilities now require regular inspection and internal cleaning of ductwork. The approved cleaning methods for circular duct are readily available, economical, and effective. 
The cost of round tubing can also be considerably less than typical square ducts. Manufacturing, parts, and installation are all less expensive. Call Spiral Fittings, Inc today to discuss your options. Ask about or estimates and plans. We work with you on pricing for your round pipe and fittings.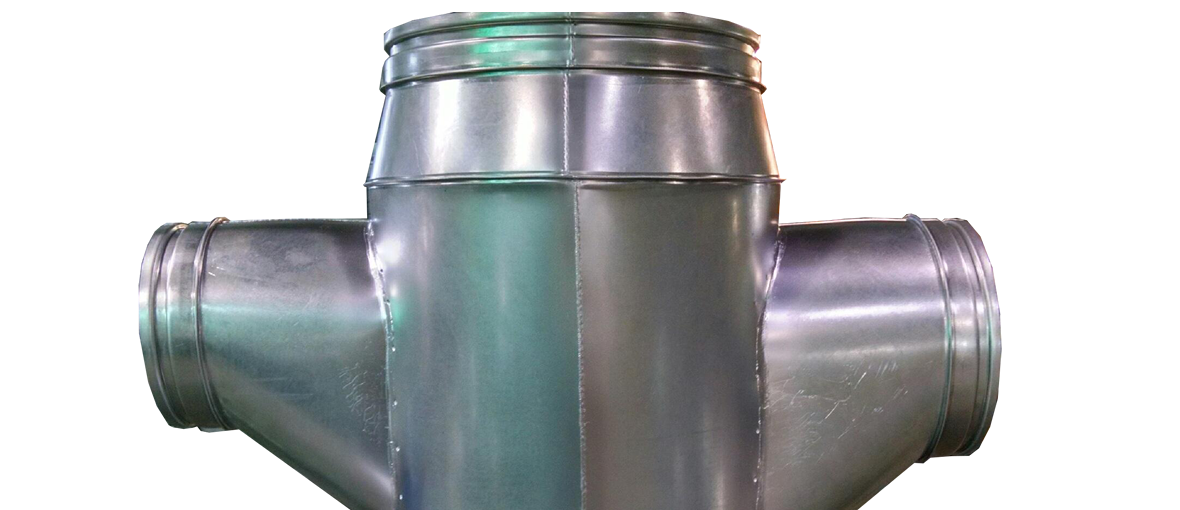 Spiral Fittings Inc. of South Carolina
SpiralFittings Inc. is a union manufacturer of component parts for the spiral pipe HVAC and related industries. We have been servicing the industry since 1976 and are a fully equipped sheet metal spinning and stamping operation that can address custom applications as well as our inventory of over thousands of different products. We keep an extensive inventory in order to process and ship orders on a same day basis. We look forward to the opportunity of servicing your needs.