Galvanized round Duct Manufactured By Spiral Fittings, Inc
A variety of High-Quality HVAC round duct and fittings
Using a round duct system provides many benefits for both homeowners and commercial business owners. Round duct stabilizes pressure drop which results in less fan horsepower. This, in turn, lowers energy costs. Round duct can also cost you significantly less cost to install. With the lack of air leaks this also creates noise reduction. 
Spiral tubing manufacturing is highly automated and precise. General duct per minute can produce 20 to 40 meters. This is because of its raw material galvanized steel. Strip galvanized steel  used for round duct provides low prices, combined with its plant production and standardization of specifications. With energy costs going through the roof and no relief in sight, HVAC system designers and specifiers are taking a much harder look at the many choices in ductwork available to them today. One question that is being asked more and more is whether to choose rectangular or round duct for an HVAC system. If the healthy state of the spiral duct manufacturing industry is any indication, the trend in the United States is moving towards spiral duct, as specifiers become more enlightened to the advantages of circular duct.
Some of this changeover resulted from specialist manufacturers intensifying their level of automation, standardization, and R&D, but the bottom line has been that growth was spurred along by the competitive edge created by spiral tubing.One industry study demonstrated that a shift in the U.S. to more airtight systems would mean an annual energy savings of approximately 10 TWh (terawatt hours, each equivalent to one billion kilowatt hours), which is comparable to the annual energy product of three nuclear power plants.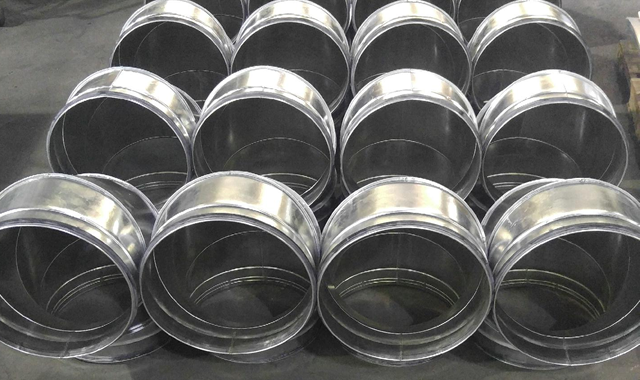 Address
Spiral Fittings
349 Gapway Road
Georgetown, SC 29440